How to prevent hydrogen sulfide poisoning?
Read: 2102 Release time: 2019/12/9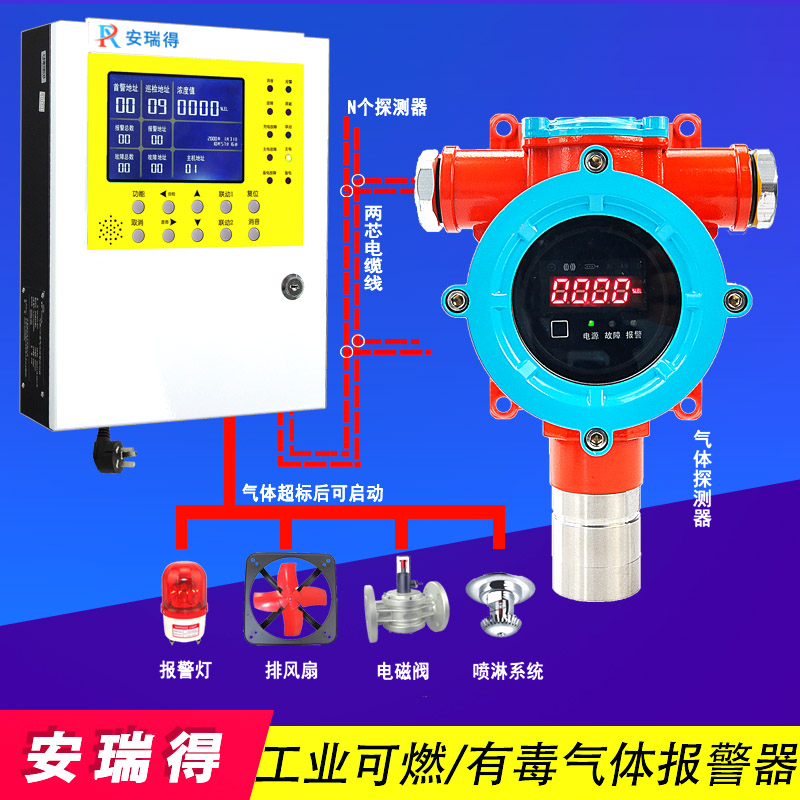 1. Fully identify and analyze the distribution of hydrogen sulfide in the workplace and the possible leakage or escape situation, and determine the key protection areas of hydrogen sulfide and the key protection operations.

2. For the production process and equipment that produce hydrogen sulfide, the acidic water containing hydrogen sulfide, the discharge of acid gas, and water cutting facilities containing acid water containing hydrogen sulfide should be designed as a closed system. There should be a unified treatment facility for acid water and acid gas. Sulfur-containing sewage should be sent to a sewage stripping device for treatment in a closed manner. It is prohibited to discharge into other sewage systems or discharge it on-site.

3. Ventilation facilities should be opened when working in indoor workplaces where hydrogen sulfide may leak or escape. The experimental analysis of hydrogen sulfide generation or release in the laboratory should be carried out in a fume hood. During the operation, the experimenter cannot put his head into the fume hood.

4. For operations that may be exposed to hydrogen sulfide, the operator should wear an appropriate gas mask and operate on the upwind side of the source of hydrogen sulfide.

5. Before entering the closed space containing hydrogen sulfide equipment, pipelines, etc., all materials should be cut off, thoroughly washed, purged and replaced. The concentration of hydrogen sulfide in the workplace in a confined space should be controlled below 10 mg / m³. During the operation, high-level hydrogen sulfide may escape locally, or when the on-site hydrogen sulfide concentration is unknown, forced ventilation measures should be taken during the operation. And continuous monitoring of hydrogen sulfide concentration during operation.

6. Fixed hydrogen sulfide detection alarms should be set up in workplaces where hydrogen sulfide may leak. The controller should be located in the control room. The number and location of on-site hydrogen sulfide detection probes should be arranged in accordance with relevant specifications. Wear portable hydrogen sulfide gas detectors during roving inspections and working in confined spaces.

What are the applications of the hydrogen sulfide gas detector?

The hydrogen sulfide gas detector is a professional instrument for detecting the concentration of hydrogen sulfide gas. When the concentration of the gas to be measured exceeds a preset value, the alarm will immediately issue an audible and visual alarm to remind people to take safety measures, thereby ensuring gas safety in the workplace.

The hydrogen sulfide gas detector is widely used in industrial wastewater pond cleaning, mining, petroleum extraction, refining, leather tanning, rubber synthesis, gas preparation, man-made fibers, papermaking, dyes, sugar making, food processing, and cleaning garbage, sewers, manure It can be used in working places such as ponds, vegetable cellars, and fish tanks.